Jessica Joines is on a mission to awaken every single person on the planet to their unique soul purpose.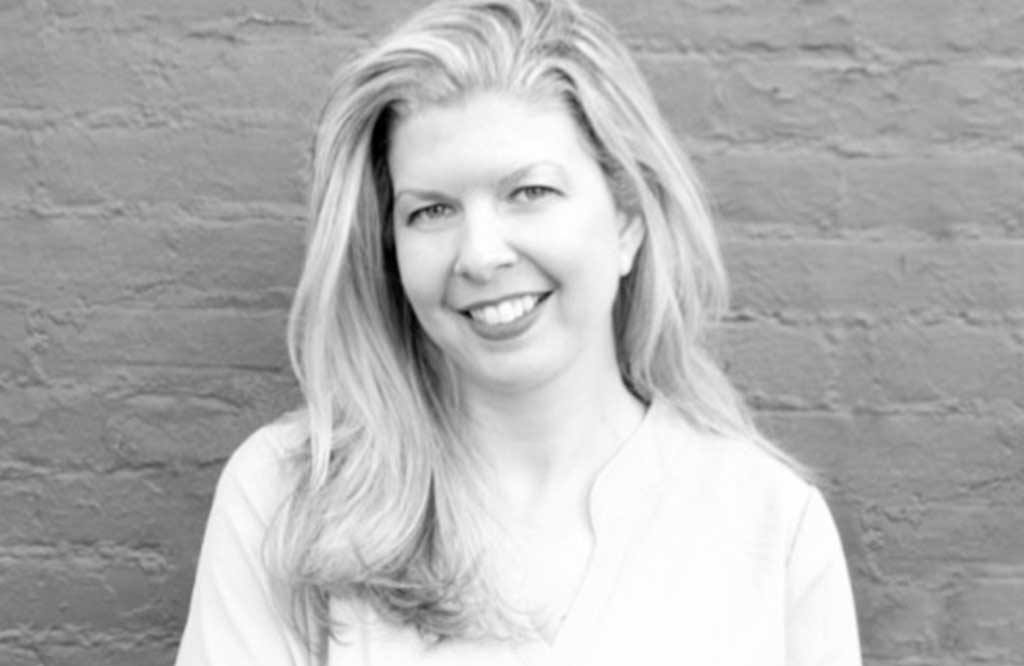 Jessica Joines is on a mission to awaken every single person on the planet to their unique soul purpose, which she believes is the key to spiritual awakening. As a bestselling author, coach and inspirational speaker, she helps people master the 12 lessons that have been essential to her own journey, as featured in her book, Dare to Believe, including how to:
Believe that what you want is possible
Surrender to your deepest fears
Release the limiting beliefs that bind you
Invite and allow love to fuel decision-making
Allow courage to define you until it becomes you
Above all, there is a single, key lesson that Jessica believes we are all meant to learn: to let go of the illusion of fear, and instead align to love. Through coaching, teaching, and workshops, Jessica empowers people to live their soul purpose, helping them pursue their true desires, rather than settling for what's been offered.   
Jessica's own career path and personal story have been marked by a long search for deeper meaning and fulfillment. She struggled through many corporate jobs over the last two decades — each with numerous highs and lows, from a successful consultancy she co-Founded in 2012, to her role as the Global Chief Marketing Officer at Rakuten, to more than a decade working at some of the world's leading advertising agencies. 
The start of Jessica's soul purpose journey was in early 2011, when she was laid off from a high-status job and decided to use her time off to travel throughout Southeast Asia for what would become a year. This set her on the path toward her own spiritual awakening story. She now empowers others to live their soul purpose, by sharing her story and teaching others how to uncover and embrace their calling, step-by-step. Jessica works to break down complex and esoteric spiritual principles into simple, step-by-step plans of action, resulting in "DIY coursework" that's not only practical, but life-altering. These teachings are accessible and easily adopted by people from every walk of life.
Jessica recently published her first book, Dare to Believe: 12 Lessons for Living Your Soul Purpose, which quickly became a bestseller on Amazon. She is also a contributing author to Thrive Global and Sivana East. She has been awarded a Bronze Stevie Award for her contributions to the field of marketing, and holds an M.S. in Communications from Cornell University.
TELL US ABOUT YOUR FIRST JOB:
My very first job was at the Limited Kids clothing store. I sold girls clothing to teens and moms on weekends and at nights for about 15 hours a week during my Junior year of high school. I learned how to fold clothes, ring up customers and most importantly — sell! It was a lot of fun and it was in the main shopping area/ mall of where I grew up, which back in the day, was where teens went to socialize.
WHAT ARE SOME HIGHLIGHTS FROM YOUR TIME WORKING IN ADVERTISING? 
My favorite job was my last one, as CMO of Rakuten. I got to manage an incredible team, travel the world and work with purpose-driven leaders who truly cared for me. You can feel it when people care about you and this was my experience in spades at Rakuten. Some other fond memories are when I first started out at DDB, back in the day when we still had the fancy parties and other perks. I remember going to our holiday party, which was a black tie affair at the Fairmont Hotel in San Francisco… an incredible experience. How times have changed! But this was when there were only three media channels: TV, radio, and print. It's remarkable how much things have changed.
WHAT HELPS YOU KEEP GOING IN YOUR CAREER, EVEN WHEN THINGS ARE DIFFICULT OR YOU FEEL LOST? 
To align purpose, passion with how I make money ~ aka: live my soul's purpose. For too long, I felt like I was being paid to struggle, not paid to be happy. It was in part because of how tech changed work-life balance and wellbeing, but also because I never approached life about truly anchoring what I was going to spend my entire life doing with my true passions. I thought "work is work," not necessarily meant to be enjoyed. The bigger question is "Why do we collectively decide to subscribe to this?!" But for me, my motivation over the last decade is to wake up and truly, authentically, be excited about how I am going to spend my day. And after a lot of soul searching and inner work… I've found that. 
WHAT'S YOUR BIGGEST CHALLENGE? 
Not letting my fears, worries and doubts ~ limiting beliefs ~ get the best of me. As an entrepreneur, my struggle is to not believe the fear, and instead see the potential that inherently exists in everything. It's about shifting my perspective to see the love, not "buy the fear." This impacts every single thing I do. That's why my career path has become a spiritual one, and I wouldn't exchange it for a thing. I receive so much joy helping others to see the inherent spiritual lessons in their leadership journey. They are there and if you ignore or are obtuse to them…they have power over you. I help people take their power back, just as I focus on mine each day.
WHAT'S SOME ADVICE THAT HELPED YOU ALONG YOUR PATH AND WHO WAS IT FROM? 
One of my mentors early on used to say to me: "Never allow them (in this case, executives) to cause you too much stress or worry… because remember: they aren't going to be around to pay for your wrinkle cream later on." The way wellbeing conversations have progressed over the last decade and the epidemic of VUCA (volatility, uncertainty, complexity and ambiguity) and other stress-related workplace conversations, I would now take this advice not just to the external, but to the internal as well.
Other advice I have received from someone I love, which I now share widely, is: "Life is too short but also too long to spend it not doing something you love."
YOUR FLIGHT IS DELAYED, AND YOU'RE STUCK AT THE AIRPORT FOR FIVE HOURS. WHAT DO YOU DO? 
Meditate, get a massage, read.
HOW CAN THE ROSIE COMMUNITY ENGAGE WITH YOU AND YOUR WORK? 
Visit my website, www.jessicajoines.com. There, you can buy my book, learn more about my path, and engage on my social media channels. Also, if you subscribe to my website, I send out free video meditations and weekly guidance.